Monday, April 15, 2013
Sarah Randall: Another Busty British Babe!
I'm seriously considering moving to the UK. The all natural busty models that come from that area never cease to amaze me. 32HH is the bra size of one of the latest big boobs wonders on the scene from there. At a young and firm 24 years old, Sarah Randall is an all-around stunner. Her huge breasts are full, firm, and symmetrical and her nipples are fantastic.
If I wanted to nitpick, I could say a little more in the back would be nice, but I have trouble saying that given that her body type is what I would consider to be perfect, with her smooth curves and flat tummy. Expect to see more of this stunners big tits around here!
GET THE COMPLETE PICTURE SETS IN THIS POST AND MANY OTHERS IN FULL RESOLUTION USING THE LINK BELOW: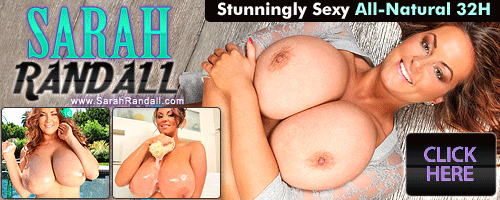 ---